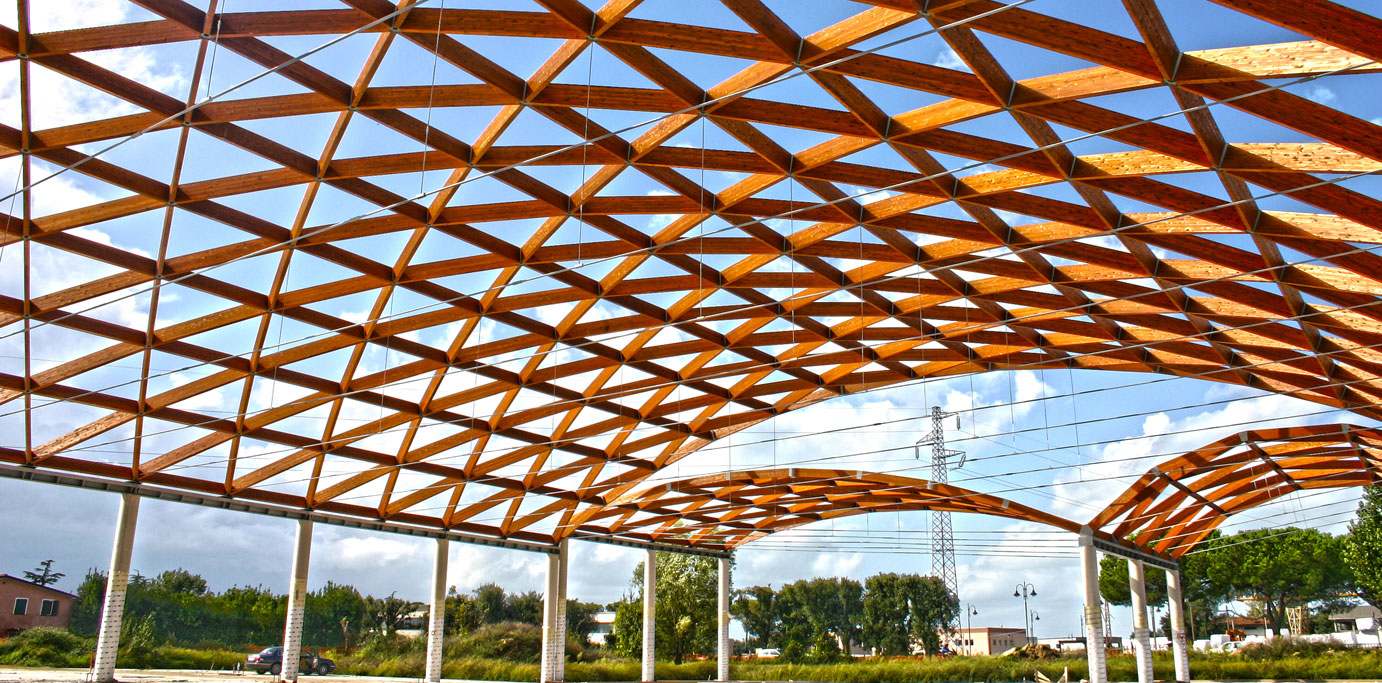 Space Wood
Spacewood on Project
SPACEWOOD structures on project solutions are spatial network composed of straight beams in laminated wood and knots of connection type steel plate that allow the construction of roofs span totally free without the interposition of support.
Such peculiarities 'and' also reinforced by the fact that, regardless of the architectural form, the wooden elements are straight and of small size, especially in length, allowing it to be easily transported anywhere in the world, storage and handling phase execution of the works.
High versatility of use of the system due to its extreme ductility 'architecture. Possibility 'buffer at various levels:
from the membrane tensile structure with rigid panels made with different materials.