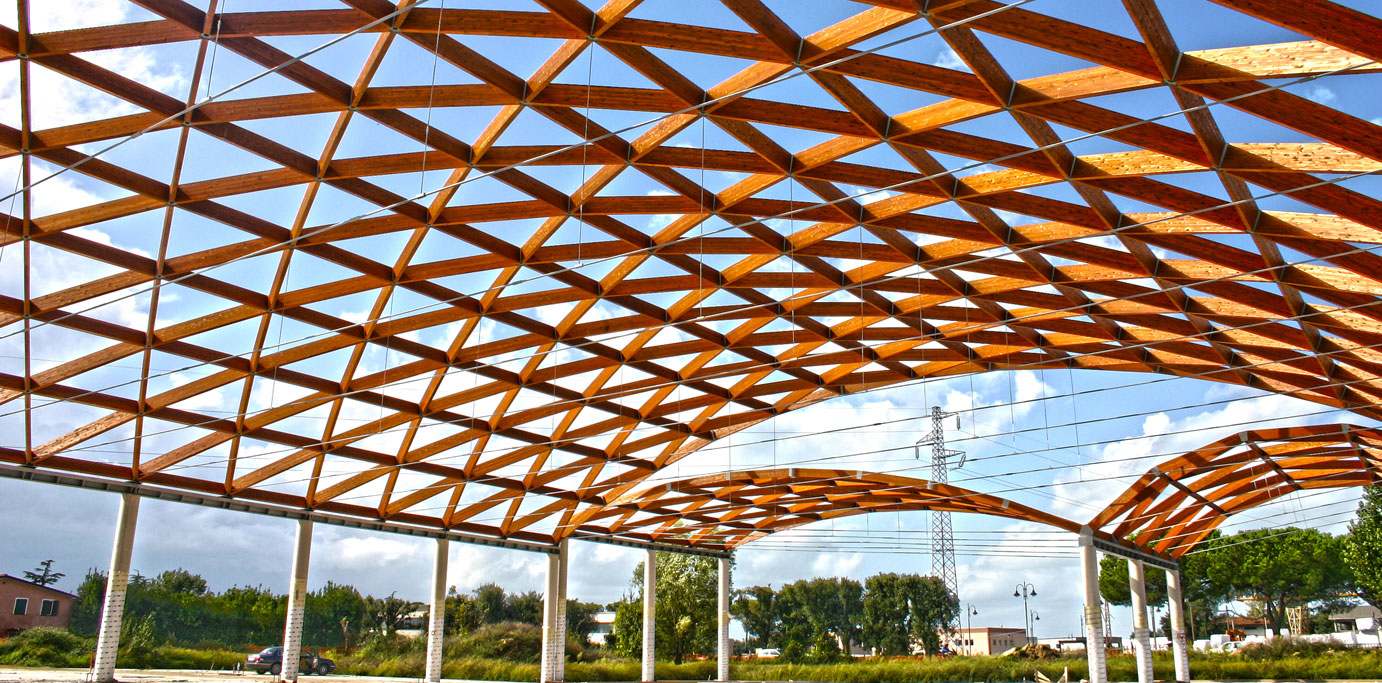 Space Wood
SPACEWOOD SPACEWOOD Spacewood: elegance and symmetry above all...
Structures enable completely free span roofing structures to be built without the use of supports, which range from a simple sun shade gazebo with reduced dimensions to the roof of a stadium with a span of more than 250 m.
This unusual product is further enhanced by the fact that, regardless of the architectural design, the wooden parts are always straight and of contained dimensions, particularly in length, enabling them to be effortlessly transported in every part of the world and easily stored and handled during construction work.
The great versatility of the patented WOOD SYSTEM INTERNATIONAL Srl enables structures to be built which range from a small gazebo up to roofing structures with spans of more than 250 metres.
SPACEWOOD: Structures with straight beams made of laminated wood featuring an exclusive connection system with joints of the spherical radial type (SPATIAL RETICULAR) and/or plate-shaped (SINGLE-LAYER) with steel couplings which are solidly connected to the wooden beams by gluing with two-part resins (International patent).
The system has an extremely wide range of applications thanks to its extreme architectural flexibility. Various types of curtain walls are available:
from tensile structures with membrane to rigid panelling made of various materials.
In over thirty years of activity the company Wood System has improved and refined always more Spacewood technology -which provides a totally free span without an intermediate supports -highlighting with this type of wood coverage a wide range of sports buildings, as such as stadiums, etc..discover in detail the charm and strenght of these structures by browsing the extensive photo gallery.