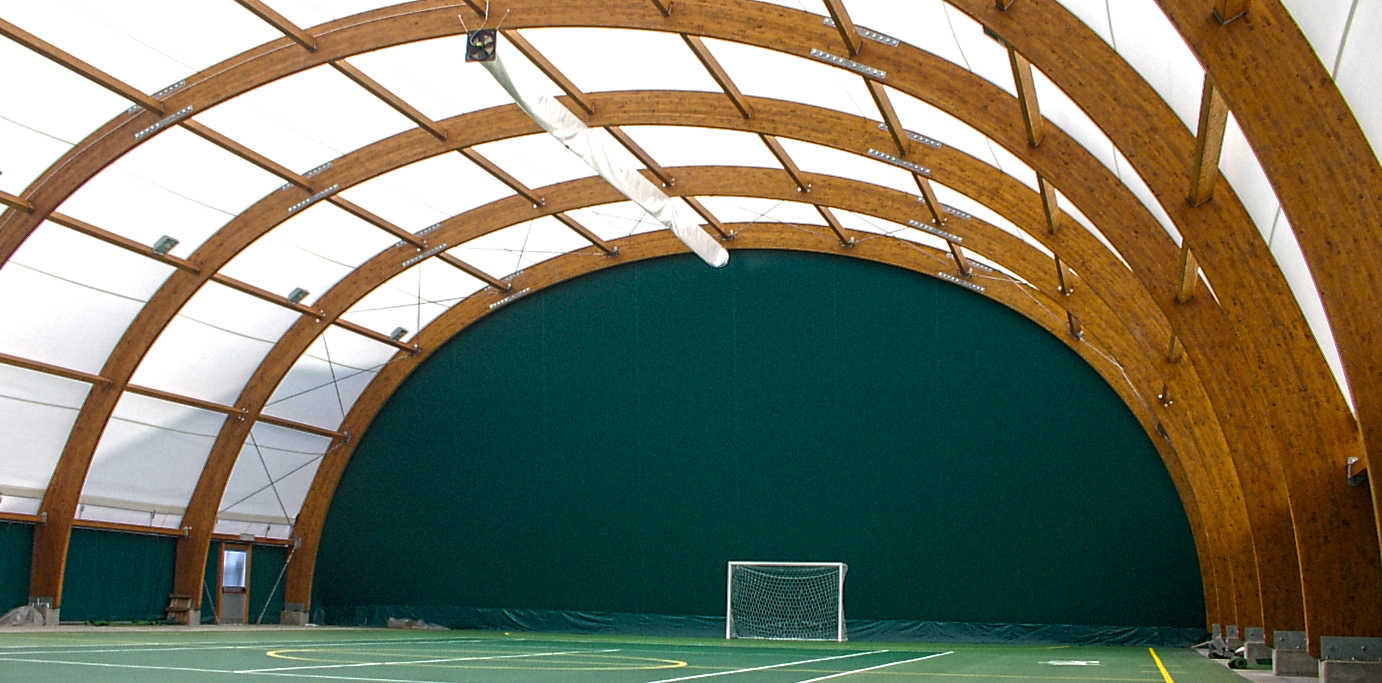 Wood Arch
Curved beam structures in laminated wood with tensioned roofing membrane made of highly resistant polyester/PVC; structural work, assembly bolts and wind braces made of galvanised steel.
The roofing membranes have been designed using CAD systems to ensure that the correct shape is obtained for perfect tensioning over the wooden structure and a consequent resistance to atmospheric agents (force of the wind, snow load and the draining of rainwater).
The vertical curtain walls are made of an identical membrane to that of the roof, with an opening/closing system that features horizontal sliding on galvanized steel monorails and sliding bearings.
The structural dimensioning is determined for each project based on the working loads of the structure and its geographical location.